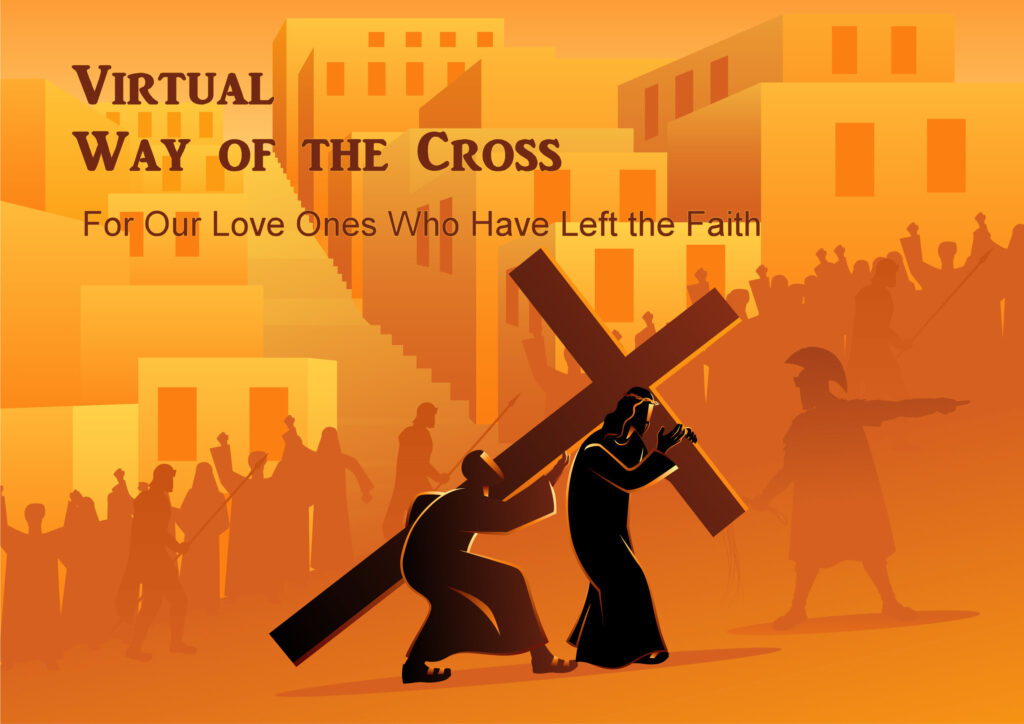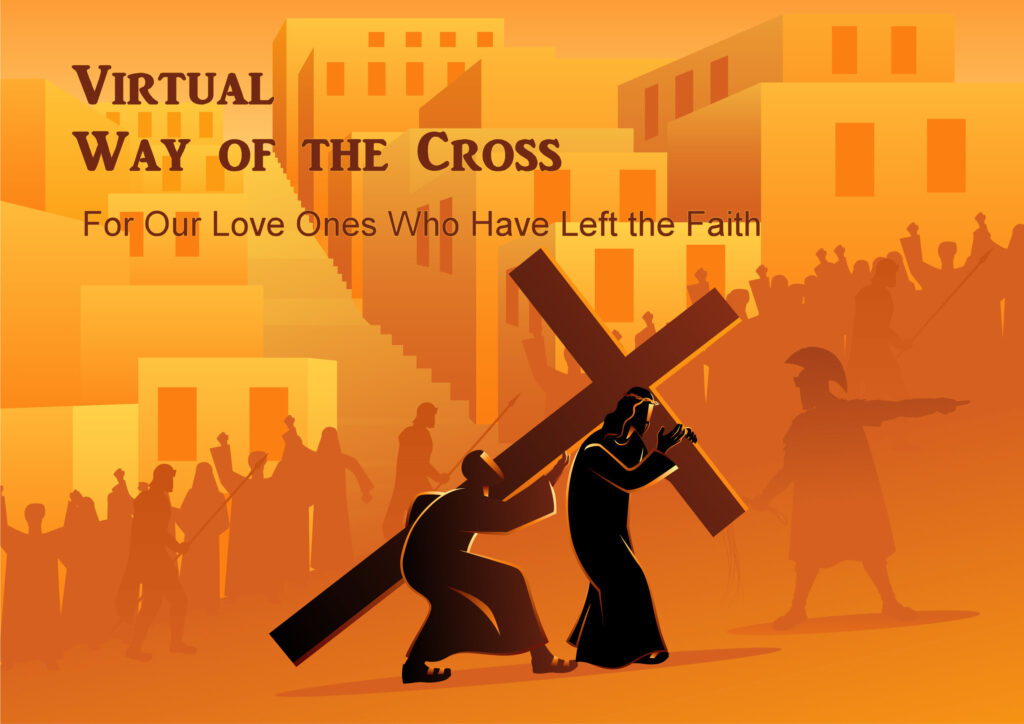 The Way of the Cross for Loved Ones Who Have Left the Faith
The Lord Jesus gives us hope. In this age-old prayer style, we will express our concerns and heartache for our loved ones and intercede as a community of believers on their behalf. With trust in Jesus and uniting through his passion and death we will become one in heart and soul with his desire for the salvation of all.
Join us virtually Thursday, March 11, 2021 at 6:30 pm for a Zoom led Stations of the Cross, narrated by Sue Wackerle. The cost is $10 (includes tax, shipping/delivery) for a copy of the book by Fr. Jeffery Kirby each participant is required to have. Go to this link http://bit.ly/3ddtVSt to register and receive instructions on how to submit payment.
---